There are individually forgotten landscapes. I am back with nostalgic impression.
About Mugenkyo no Watashi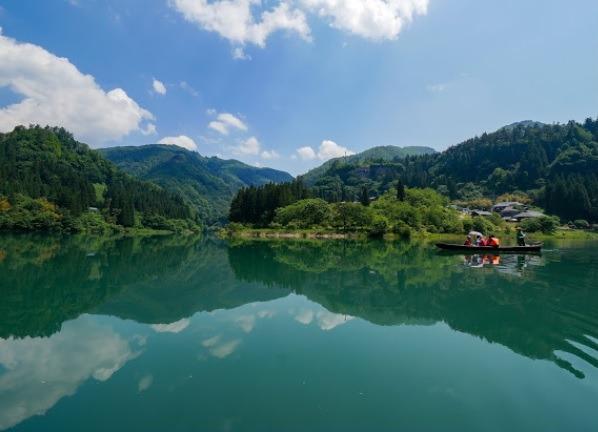 The "Mugenkyo no Watashi", named after its summertime and evening in the mist, which gives it a dreamlike appearance, is used for sightseeing on the Tamami River in Onuma-gun, Fukushima Prefecture. It is a passing ship. You can enjoy the fantastic scenery covered with fog, when the passing ship of the Tadami River, which connected the village that became an abandoned village about 50 years ago, is restored.